Our history.
The idea of ​​a exhibition started to circulate in 1946 at the Caffè Flores in piazzetta Cavour in Pordenone, where some survivors of concentration camps met. The first fair financed itself: Leonello Bresin and Corrado Segato convinced the sponsor with a car lent by the bishop D'Alessi. On 6 September 1947 Colonel Bright, allied governor for the province of Udine, inaugurated the first Salone at the Gabelli Primary Schools.
For the first edition of 1947 the contemporary records report an unprecedented success with 50 thousand visitors. In the following years the rampant entrepreneurship of Pordenone driven by Zanussi played always the starring role. Gildo Marchi: "It was a real explosion for Pordenone. The city lived all through the Fair, even if it took place in a cramped place. People were attracted all the same".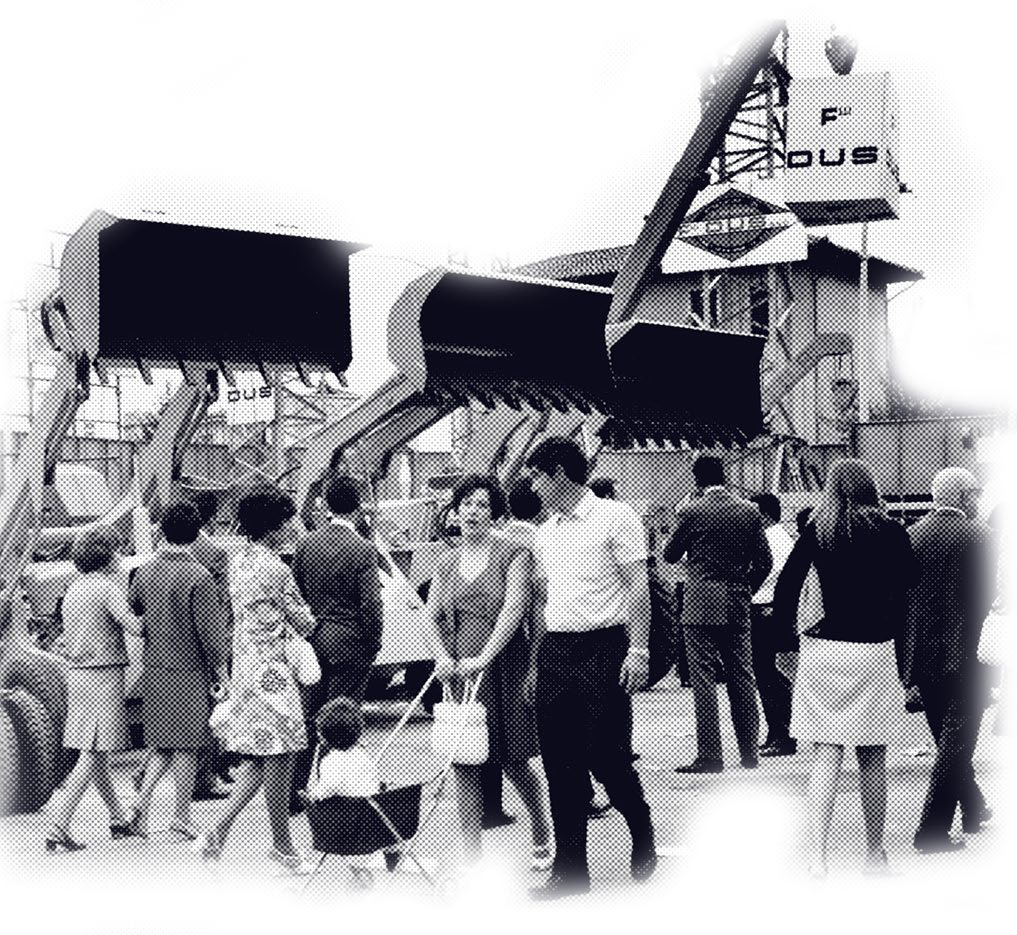 The 22,000-square-meter citadel of Via Molinari reproduced larger fairs in smaller dimensions. The great protagonist of this season is the industrial world with the Pordenone Zanussi-Rex, Grandi Impianti, Savio, Scala (Locatelli), Zanette, Bertoja, Sicep in addition to Italian and foreign companies.
A great captain of industry and a man with deep human values, Luciano Savio had turned the mechanical workshop founded by his father in 1909 in Pordenone from an artisan into an industrial plant. The company had become a leader in the textile machines industry. Luciano Savio was President until 1978, when the lawyer Giacomo Ros took over. Savio was the one who ferried in 1975 the Fair from via Molinari in Viale Treviso, on the banks of the Noncello.
Since 1975 the Fair is located in Viale Treviso. After the debates about the new site the 29th edition was inaugurated. New trade shows flourished from Ortogiardino to Samumetal. Ros leads the Fair towards internationalization, promotes new exhibitions and halls. With Musolla (President since 1987), in 1990, the Edit Expo book fair was born, the forerunner of Pordenonelegge.